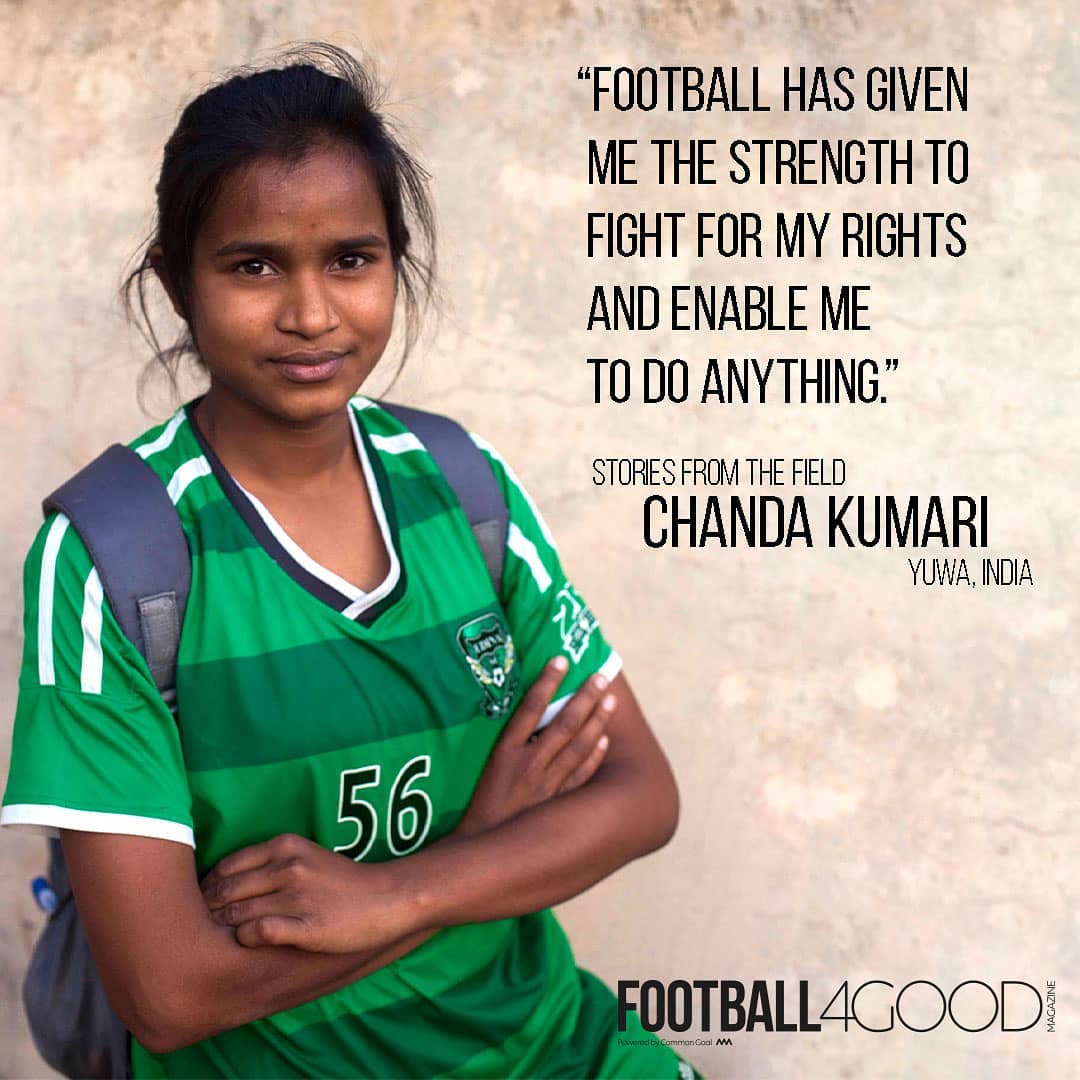 Chanda lives in Jharkhand, India, where 5 out of 10 girls drop out of school and become child brides. In her own words, she tells us how #football4good organisation @yuwaindia enabled her to challenge societal norms and get an education. Today she coaches other young girls in her community and shows them that the opportunities they have on and off the pitch.
This International #YouthDay and beyond we celebrate young leaders from our network like Chanda for tackling their own challenges and then playing it forward.
Read her personal account in the latest issue of FOOTBALL4GOOD magazine (link in bio above).