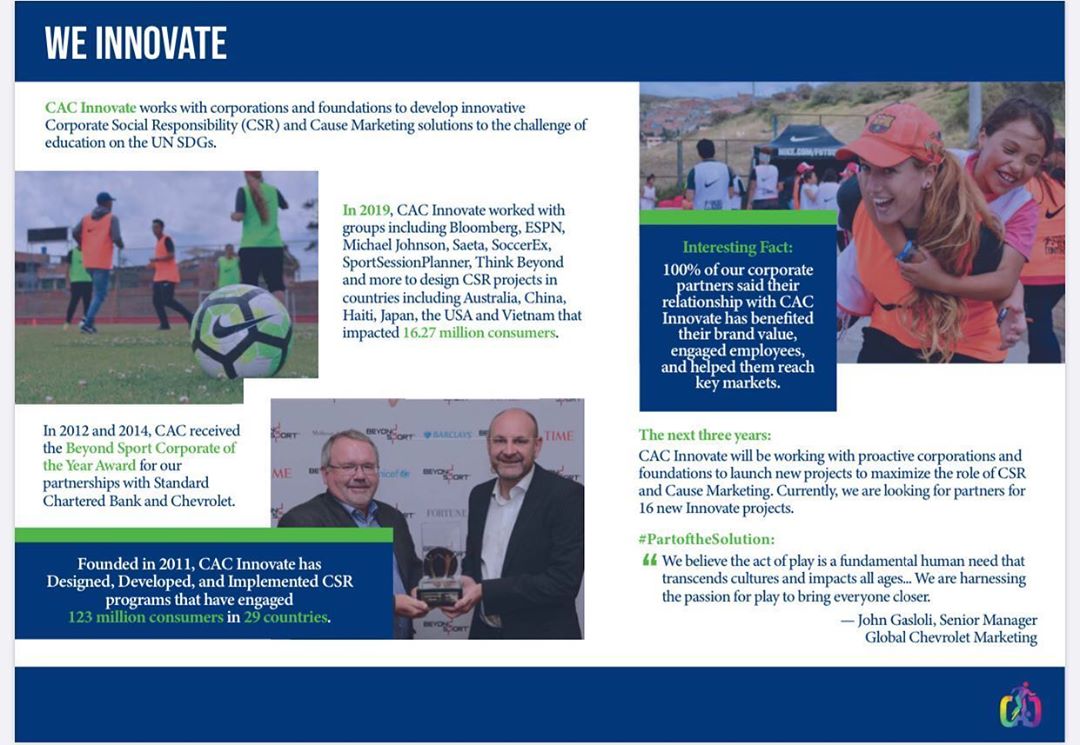 Innovate News:
1. Congratulations to all the winners of the ESPN Sports Humanitarian Awards 2020. Our partner Nike were a finalist in the Corporate Community Impact Award for their Nike Community Ambassador program, which utilizes a CAC-designed curriculum and methodology, to give Nike store employees around the world the opportunity to share their love of sport with the next generation.
2. Football United, as the Bloomberg Square Mile Relay Extra Mile program partner for Sydney, Australia, have addressed mental well-being in their virtual work with participants these past few months. For example, one of their head coaches, Joe Tao, has delivered weekly 'Rise Up' online sessions which provide physical and emotional training for participants.
Check out our 2019 Annual Review released this week! Link is in our bio!